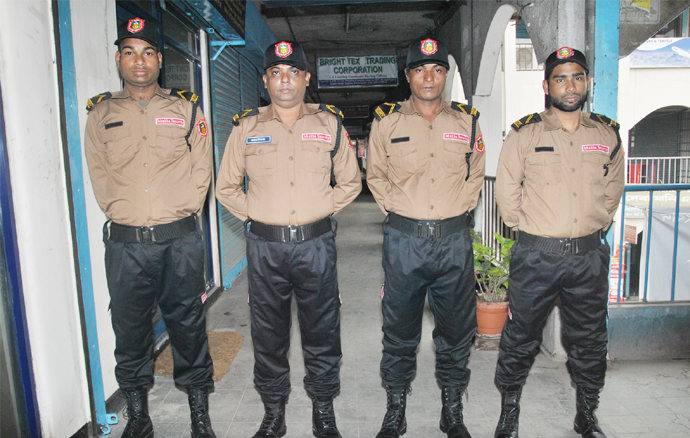 Ishakha Security Service(Pvt) Ltd.
We are proud to introduce our company ISHAKA SECURITY SERVICES (PVT) LTD. to you.
Our mission is to provide high quality and professional security services to our honorable clients. A team of efficient and experienced ex defense, RAB, police and civilian officer's management ISHAKA SECURITY SERVICES (PVT) LTD.
Our Specialty
Company profile is attached here with for your kind information. We are always prepared to provide you dependable security and services in all respects please give us A choice to serve you. All other aspects may be discussed and settled before employment of the guards.
We are having a number of high-ranking retired Military and civil officers to ensure effective security and services.
We have commando, special RAB Trained and service experienced personnel to train the guards who are fresh recruited.
Keeping training and services as the most important factor we also employ ex defense personal as leader at various levels .
Training syllabus has been prepared keeping in mind the ever-changing security need of the clients.Our standard duty system, shift and price quotation are given in the profile .